This year's SXSW conference kicks off this Friday, March 10, with Shireen Mitchell and I talking about diversity!  Well, okay, we're not actually the opening presenters (in fact we're not on until the afternoon) but still, if you're there on Friday, you should totally come to our presentation 🙂
We're not the only ones talking about diversity.  Here's a list of diversity-related sessions – please let me know if there are any I missed!
March 10
Baking Inclusivity and Accessibility Into Software  (Holly Gibson Sara Inés Calderón) Creating accessible technology is not expensive, complicated, or by any means impossible—so why not do it? We will demonstrate formulas for baking accessibility into existing technology without much cost, and guide you through building a simple web application with accessible features. 11 am
Funding Our Future: Investing in Diverse Startups (Denmark West, Erik Moore, Valerie Mosley, Ashley Hunter)  This panel consists of some of the very few Black investors within the venture capital industry. Hear their views on how to increase the capital needed to support the growth and diversity of startups. Additionally, we will discuss how to engage more diverse chambers of commerce as resources for connecting startup founders with capital.  12:30 pm
Swiping Right on Inclusivity with Tinder & GLAAD (Nick Adams, Sarah Kate Ellis, Sean Rad, Zackary Drucker) In 2016, Tinder worked with GLAAD, the LGBTQ media advocacy organization, to update and improve its gender identity features for the transgender and gender non-conforming communities. Today, Tinder users can break beyond the labels of "man" and "woman" by identifying with any term that best describes their gender identity. We'll discuss the reaction to Tinder's update and what this means for the future of trans people and dating.  12:30 pm
Diversity-Friendly Software (Shireen Mitchell, Jon Pincus): It's time for software to embrace differences (not just tolerate them), and see diversity as a strength. This session discusses current examples, "best practices" that teams can immediately leverage, and emerging ideas from projects that have focused heavily on diversity. We also discuss the challenges and how to overcome them – and chart a path to the future.  3:30 pm
Disrupted: Ending Bro Culture and Bias in Startup-Land: Dan Lyons — tech journalist, former Silicon Valley screenwriter, and author of the New York Times best-seller, "Disrupted: My Misadventure in the Startup Bubble" — lays out a vision for how startups can make the world a better place, starting with their own employees.  3:30 pm
March 11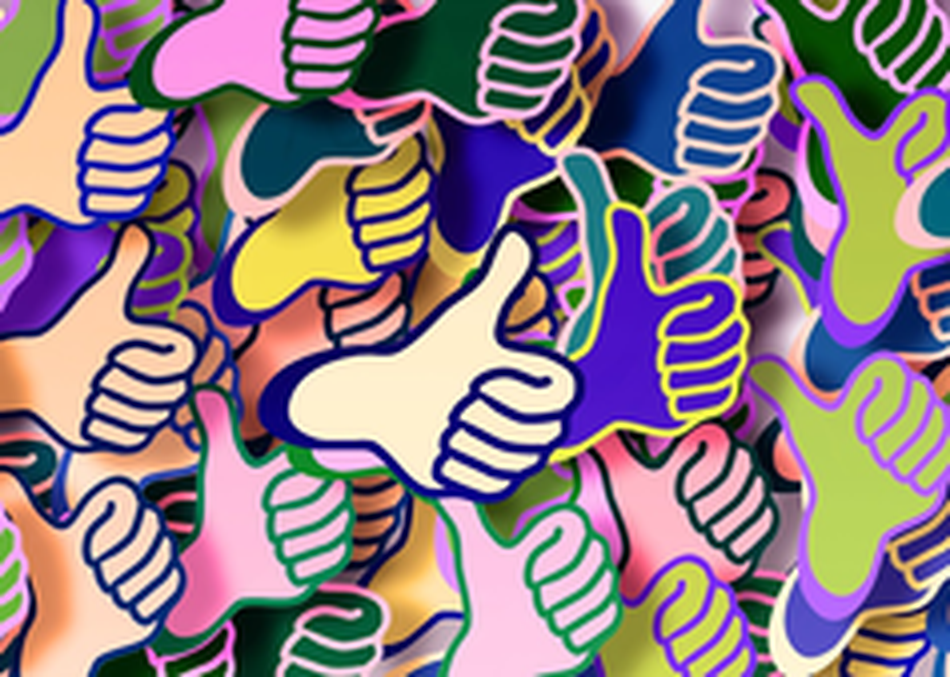 5 Wicked Lies Standing Between You and Diverse Teams
(Diane Flynn, Sandy Carter): Debunk the lies and build a framework by leveraging men and women- especially empathetic dads of daughters, returning techie moms and more for the best 2.0 workforce, with five truths to help you excel in innovation.   9:30 am
Inclusion and the Digital Neighborhood (Kathryn Finney, Bret Perkins, Kimberly Bryant): Panelists will discuss how innovation can be paired with inclusion; current efforts to jumpstart the next generation of minority Technologists; and the tools available to help black and brown entrepreneurs succeed.  11am
Inclusive Design in an Exclusive Industry (Liz Jackson, Carrie Hammer, Catherine Kast, Izzy Camilleri): Imagine dressing for an interview or a date, and being limited to the kids or geriatric section? Not cool. People who use wheelchairs, have disabilities or different body types often find themselves with this choice. So, why doesn't the fashion industry design for the more than 53M American teen and adult consumers that fall into this category? Today, you'll meet passionate activist designers who are doing just that – creating custom clothing for people of all sizes and body types.  11 am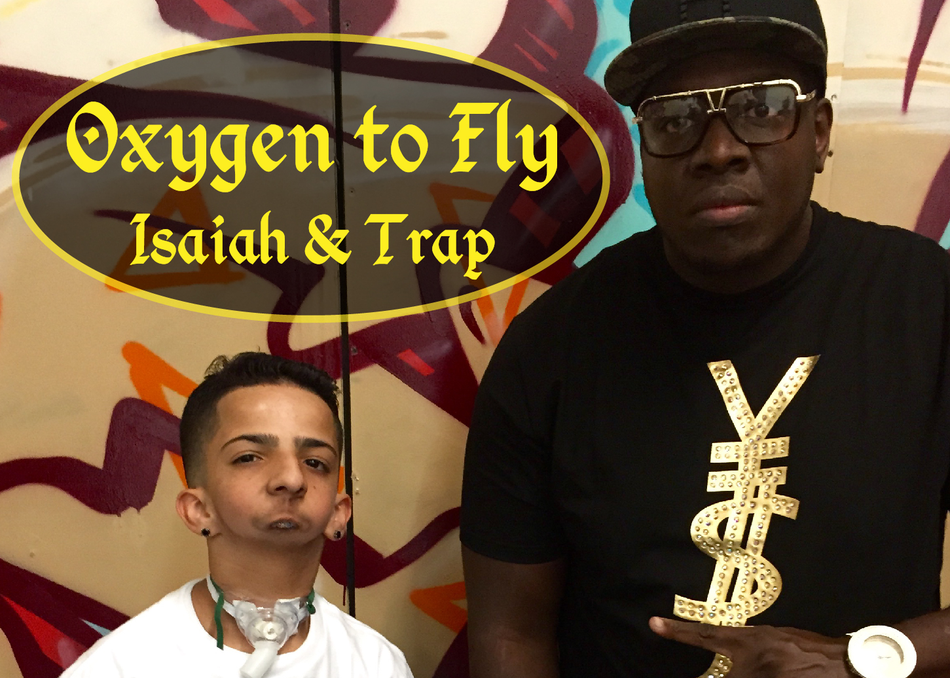 Arts + Inclusivity: a Hip Hop Story (Isaiah Acosta, Sally Gilotti, Torben Bernhard, Trap House): Hear firsthand from Phoenix rapper Trap House and documentarian Torben Bernhard who, through Children's Miracle Network Hospitals charity, were connected with Isaiah Acosta, 17-year-old aspiring rapper who was born with out a jaw and unable to talk. See how they used music and film to give this teen a voice – a social platform of his own – and how this story contributed to the charity's goal of raising funds and awareness for children's hospitals.  11 am
Building Inclusive Innovation Ecosystems  (John McElligott, Nicole Jones, Emily Dowdy, Rodney Sampson) Our thesis is that significant investment from large corporations, foundations, local, state and federal government agencies, colleges and universities and private investors in comprehensive inclusive innovation, entrepreneurship and investment initiatives will add over $500 billion in market value to the tech industry and could increase our GDP by up to 1.6%. 12:30 pm
Don't Dis My Ability: Universal Inclusion (Brittany Déjean, Josh Gottesman, Israel Matan Koch): Beyond charity or checking a box – engaging people with various abilities does more than enhance your business. Come for a reality check to see people with disabilities as human beings and understand the value they bring to the workplace.  12:30 pm
Breaking the Diversity Code: With the CEO as CDO
(Adam Quinton, Shari Slate): How can your company break the diversity code? One clue may be found by considering a revolutionary idea: should your CEO be your Chief Diversity Officer?  3:30 pm
Beyond Brogrammers: Diversity in Tech & VC
(Anthony Heckman, Matthew Cooper, David Blumberg, Tanis Jorge): It's diversity vs. conformity as these panelists discuss what kind of impact straying from the tech stereotype has had on their brands and investments.  3:30 pm
March 12
Diversity in Tech: Readiness to Recruitment
(Julius Pryor III, Kofi Kankam, Maya Beasley): This panel is focused on addressing the readiness and recruitment of early to mid-career people of color in tech for an audience of key stakeholders. Recruiting and student preparatory experts, an academic and diversity consultant, and an industry chief diversity officer will explore and debate challenges which are hampering efforts as well as propose solutions for attendees to implement in their own lives.  12:30 pm
Can Congress Help Tech Diversify? (Belinda Guadarrama, Hakeem Jeffries, Nanette Barragan, Dawn Jones): Many tech companies are working hard to create a more diverse workplace, but can public policy quicken this process?  This panel will explore the diversity in tech, diversity in government and the policy implications of each.  12:30 pm
A City's Pathway to Inclusion (Muriel Bowser) Learn from mayors of large technology hubs on how they are working to forge new paths towards inclusive economies that support thriving tech & innovation ecosystems in a way that creates equitable opportunities for underserved populations.  3:30 pm
Hacking the Script: Disrupt Diversity in Hollywood  (Courtney McCarthy, Gina Rodriguez, Jon Spaihts, Wendy Calhoun,  Yara Shahidi): Top entertainment actors, producers and influencers will discuss how they have begun to change the discourse, practices and decision making processes from where they sit in the industry. They will share how technology, entertainment and media can start to tell different stories that feature more diverse people as protagonists, to create new on-screen realities.   3:30 pm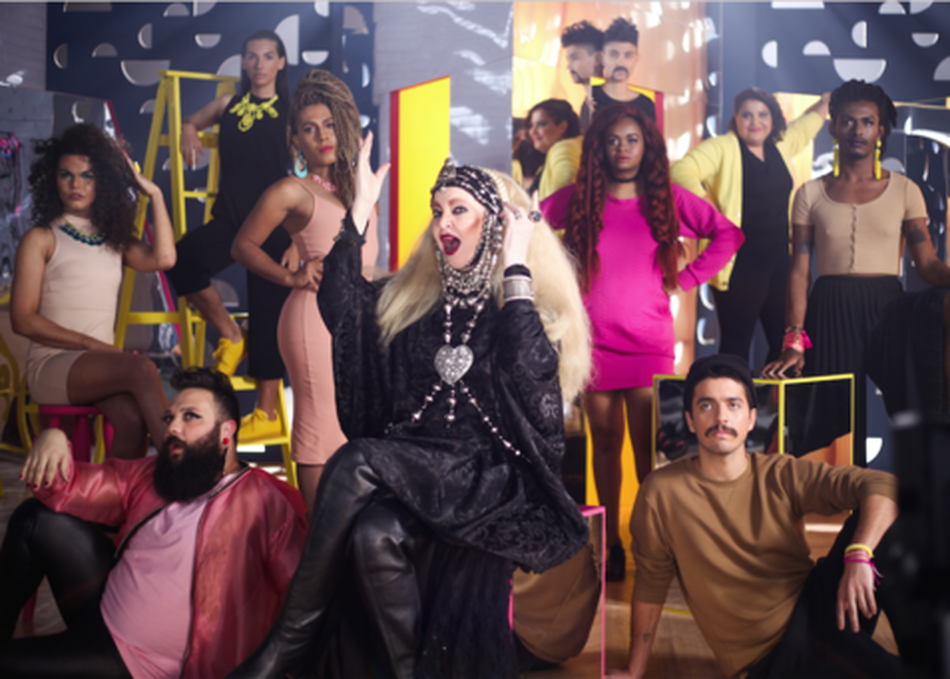 Diversity Now: Pushing Boundaries Forward (Caio Baptista Antonio, Jessica Tauane, Maira Liguori, Rafaella Gobara): This panel makes the case for a 360º diversity strategy in the branding from the inside out. We have a great case from Avon that is leading this conversation in Brazil (its biggest market and the world's deadliest place for LGBT) that is proving to their consumers that a bbcream is not just a beauty product. It's also a tool to empower minorities.  5 pm
Neurodiversity Secrets for Innovation and Design (Morgan Benton, Nicole Radziwill): Although "universal design" and "inclusive design" approaches seek to create things that are usable by everyone, including the neurodiverse population, they fall short. We examined 60 engineering design approaches, and through the lens of neuroergonomics, we've created a canvas that can be used by designers and others to enhance the design process and unlock innovation.  5 pm
March 13
Pathway to Increase Diversity in the Outdoors (Alanna Sobel, Jose Gonzalez,  Melanie Mendez-Gonzales, Rue Mapp): Diversity and inclusion in the outdoors and heritage sites can foster a new generation of stewards, educate about cultural heritage connections, and combat health disparities like obesity. This panel highlights diversity and inclusion advocates who work to inspire people to connect and reconnect with the outdoors and heritage sites; share their own experiences through digital engagement; and support conservation education.  12:30 pm
Stay Hungry: Increasing Diversity with Food & Hip Hop (Candace Queen, Darian Harvin, Elle Simone, Syreeta Gates): While ethnic minority enrollment in culinary schools has increased slowly, black chefs are still not highly represented in high-level positions or in mainstream restaurants. Hip-hop serves as a tool of familiarity when introducing kids, particularly those in inner city neighborhoods to the possibilities of the culinary arts world and food in general.  12:30 pm
The Future of Work: How to Innovate with Inclusion: Pinterest's head of diversity Candice Morgan will talk about her journey to Silicon Valley and the lessons she's learned while building a diversity and inclusion program from the ground up. She'll share insights on recruiting underrepresented talent in a competitive market, creating a sense of belonging on teams and influencing decision-making.  12:30 pm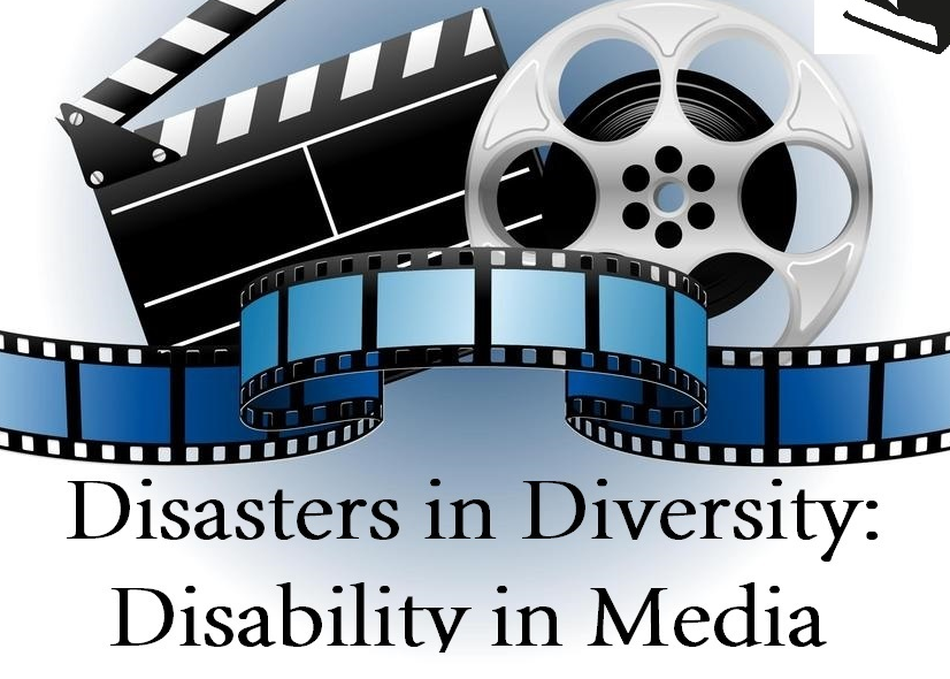 Disasters in Diversity: Disability in Media (Day Al-Mohamed, Lawrence Carter-Long, Susan Mazrui): Using examples from popular culture and a dash of humor, disability experts at the intersection of technology, film, and media will discuss how to develop authentic disabled characters and stories.  3:30 pm
March 14
How to Fundraise Without Silicon Valley (Carolyn Rodz, Nicole Sanchez, Earl Robinson, Sarah Koch): How can we level the playing field for women-entrepreneurs and entrepreneurs of color to fund, grow and scale their thriving businesses? Learn both investor and entrepreneur perspectives on what it takes to build and back inspiring companies and bring the deal process to life for diverse founders.  3:30 pm
March 15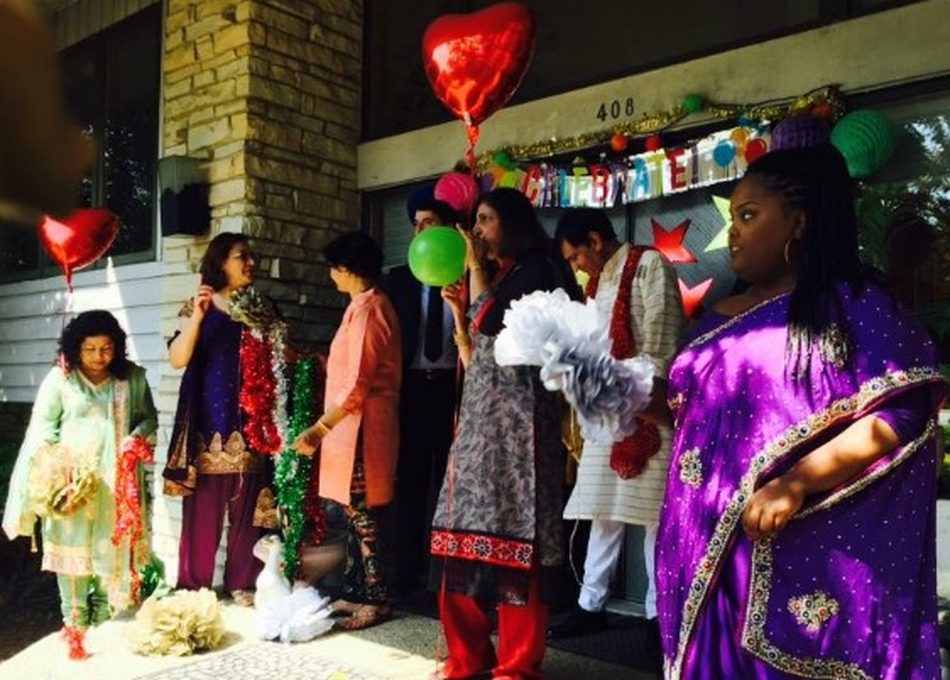 #YoutubeSoBrown: Diversity & Digital Storytelling
(Fawzia Mirza, Puja Mohindra, Aymar Jean Christian, Ian Thake): This panel explores how the digital space can foster new & diverse stories, as well as explore the challenges, rewards & responsibilities that come with telling these stories.    11am
Shifting the Diversity Dial in Dance Music  (Justin Medcraft, Lanre Bakare, Louisahhh, Rebecca Jolly, Honey Dijon): Diversity and inclusivity in dance music have become buzzwords in recent times, but the overwhelming majority of the world's highest paid DJs are still white men and many in the scene seem to have forgotten that the culture we cherish and celebrate was created by marginalized groups as a form of self expression, tolerance and acceptance. 2 pm
Music Industry Development and Diverse Communities (Sean McManus): How do we balance championing the artists best positioned to have success in the market, with the full diversity of the region we represent? This can mean supporting minority language communities to find their specific audiences, helping Indigenous artists manage the duality of marketing within their communities and outside of them, and helping diverse communities reach mainstream audiences.  2 pm
Why Tech Must Lead on Diversity and Inclusion Now (Melinda Briana Epler, Wayne Sutton): Now more than ever is the time for the Tech Industry to stand up for inclusion across America. In our session we'll discuss key findings in working with leading tech companies on diversity and inclusion and share strategies for taking action now.  3:30pm
March 16
How to Monetize Diverse Audiences Online (Kendra Carter, Bobby Sahni, Carl Williams, Matthew Yazge, Rochelle Holguin): Our conversation will look at positive messaging, visual cues, and more to effectively communicate to different multicultural groups. We will discuss how an artist or brand can generate additional revenue streams by providing a responsible and respectful campaign to diverse audiences (Asians, Hispanics, African-Americans, Inter-racial, LGBTQ, etc).  5 pm
March 17
The Future of Inclusivity in Modern Gaming Culture (Anna Prosser Robinson, Dorothy Ferguson, Steven Place, Rodger Saffold) Hear from gaming industry experts as they share strategies for improving mentorship, curbing online harassment, and promoting STEM education. Even if you aren't in the video game industry, this discussion is important to anybody in the modern workplace.  11 am
---
Also published on Medium.